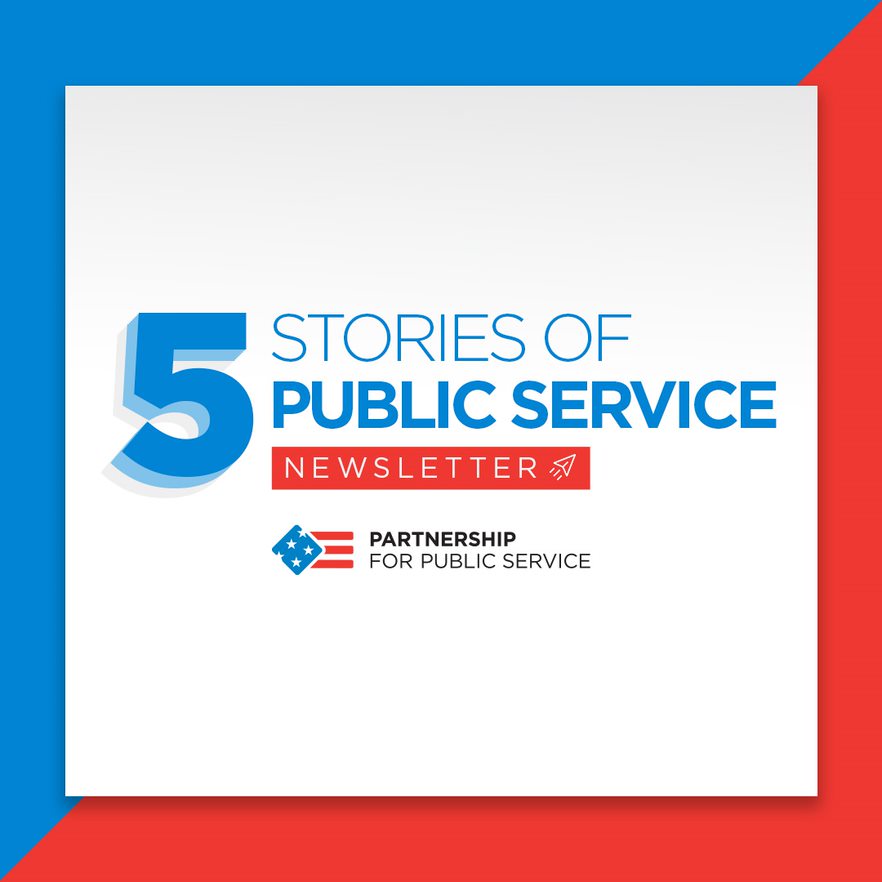 Introducing:
Five Stories of Public Service
Launching during Public Service Recognition Week, the Five Stories of Public Service newsletter

shares compelling stories about the work of our nation's unsung public servants.
From those who work behind the scenes - helping people each day receive critical services like benefits, passports, taxes and other federal programs - to those who are achieving innovations and advancements that drive our country forward.
A new newsletter in your inbox
Every other Wednesday, we share five stories that highlight the ways in which civil servants working in cities and towns across the country are keeping us safe, healthy and prosperous.
Why it matters: Declining levels of trust in the federal government negatively impacts how the public interacts with government services and how well government can address critical issues for our country. However, our research has found that focusing on the work of the more than 2 million career federal employees who keep us safe, serve our communities and solve our nation's greatest problems can begin to rebuild trust in government, helping to increase civic engagement and create a healthier democracy.